Using Advanced Technology & State-of-the-Art Equipment!
About Our Clinic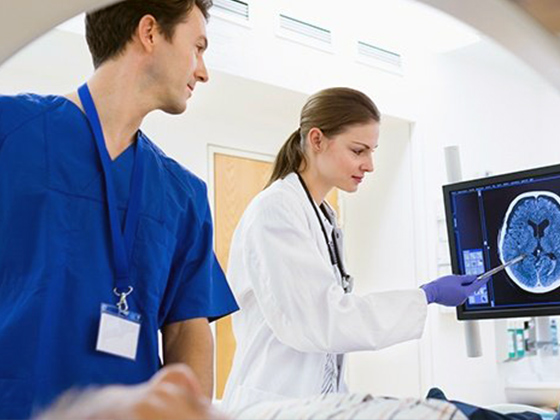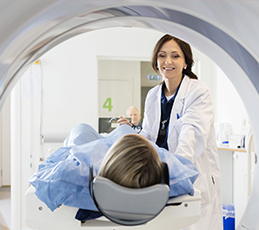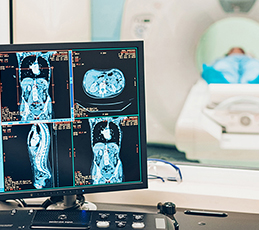 Mid-Texas MRI is committed to providing the highest level of quality in Magnetic Resonance Imaging (MRI) services. We accept referrals from doctors as well as chiropractors and nurse practitioners. If your physician recommends a MRI, we can typically administer your scan the same day. We also understand how busy and hectic our patients' lives can be; therefore, patients are usually in and out of our office in 35 minutes or less. Your paperwork is already completed for you when you arrive; all you have to do is sign. This means as soon as you walk in the door, at your scheduled time, we can take you back and begin your scan. No more long waits in the waiting room!
At Mid-Texas MRI we put our patients' health first. Radiologist reports are sent to your referring physician normally within 24 hours (usually less).
The reports are also readily available for patients who would like to come by and pick up a copy (we just ask that you please bring identification).
Patients are also provided with a disc copy of their images (free of charge) per patient or doctor request.
If you do not have insurance, or have an extremely high deductible, we do offer a self-pay option. The MRI scan, report and disk are all included.
If you have been injured in an accident, we readily work on a lien and wait for your settlement to get paid.
We accept personal injury, workman's comp, private insurance and self pay patients.
Mission / Vision
Statement
Mid-Texas MRI is dedicated to providing quality diagnostic imaging and treatment services for the community, through the utilization of hospital grade 1.5T high field MRI equipment while ensuring that every patient receives the highest degree of care and compassion.
SAME DAY SCAN
- Forget waiting weeks for an appointment. Call us today, and get your MRI today.
SUPER FAST TURN AROUND
- No more waiting for results, either. We usually deliver MRI results to your doctor next day.
LOWER SELF PAY COST TO THE PATIENT
- Low overhead means we can accept less from self-pay patients. Get the same quality scan for a fraction of what hospitals charge.
UNMATCHED CONVENIENCE
- Park right in front. Paperwork will be ready, and you're normally in and out in 35 minutes.
CERTIFIED EXPERTISE
- Book your appointment with confidence. Our radiologist is state board certified and licensed and our technicians are ARRT (MR) certified.
Motivation is easy
Our Core Values
Innovation
Embrace change, encourage invention and continually remain at the forefront of advances in MRI technologies for the good of our patients
Compassion
Demonstrate caring and sensitivity for the diverse backgrounds of our patients and colleagues and generosity in our communities
Integrity
Adhere to high ethical and professional standards, demonstrating commitment to our responsibilities with trust, honesty and respect for all